With the rise in e-cigs and the hobby of vaping, you can't go far without seeing someone using one of these devices. I'm sure you've got many questions such as, "Is this legal? Can I vape here? Is inhaling someone else's smoke healthy?"
That's why we have created VAPING ETIQUETTE 101
1. Ask Permission
With many large corporate stores & restaurants now having a no smoking policy, it's easy to want to pull out your e-cig. However, just because there is a no smoking policy doesn't mean that they allow vaping. If you are indoors, ask the manager or employee if it's okay to vape inside. By doing something as simple as this, and being respectful about it, you are paving the way for them making it a vape friendly zone!
2. Educate 
Most people who have never smoked will not understand e-cigarettes or the need to vape. They're going to want you to go outside with the smokers and do your thing.  If they ask any questions or are curious, don't be afraid to have a friendly conversation with them about vaping! This also means you should be prepared with some information to share with them!
If you ever have questions about vaping, what is in our juices, the benefits to ecigs or more, feel free to ask us on our Facebook page or through our Live Chat on our website! 
3. Be Respectful & Polite
If you are vaping in an area where someone feels uncomfortable and they ask you to stop, remain calm. The last thing you want to do is pick a fight and make an awful stereotype for vapers.
4. Don't cloud chase in public.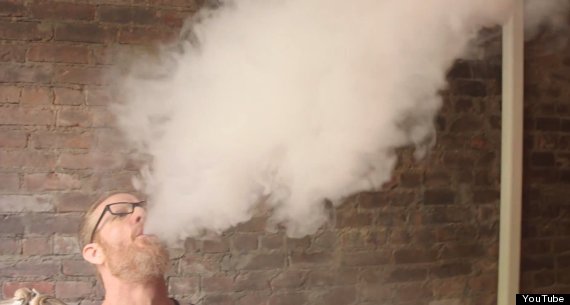 Cloud chasing is huge in the vape community. It can also be annoying to people in public who don't understand it. Cloud chase in your own home, or in your local e-cig store that's okay with it. Places like the theaters, restaurants, and retail stores are definitely off-limits for this activity.
We're glad that e-cigarettes are making a huge difference in the lives of many, but it will take time before it becomes more acceptable in more places. In the meantime, keep all these things in mind!
Did we miss any Vape Ettiquette? What advice do you have to share?